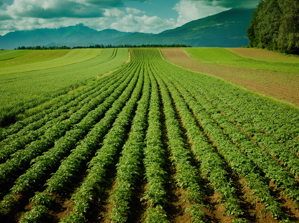 The use of unmanned aerial vehicles allows to obtain information on the status of the culture using specific sensors. In addition to the images in the visible range, obtained with more conventional cameras, cameras can be used to obtain images in the range of near infrared and thermal. The information is processed and identified areas requiring intervention after the identification and characterization of the anomaly by experts. Experts and farmers will have access to information collected periodically, with the identification of areas with shortages or excess water or fertilizer, the presence of pests and weeds. This is the information that includes the called precision agriculture.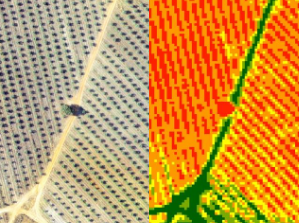 The usefulness and appropriateness of the work methodology already used in Geosense allow us to confirm that the products obtained correspond to what farmers seek. The experience of Geosense in Portugal in vineyards, olive groves, corn and tomatoes can be concluded that it can achieve productivity increases of around 20%. It has further increased quality and possibility to better crop management, such as the harvest stage to divide the batch culture homogeneously maturity.
The Geosense also established partnerships with universities to develop the application of sensors to the most important problems of agriculture in Portugal.
CONTACT US
We are here to help answer your questions, our experts are on hand to advise on all aspects of our service.
Do not hesitate to contact us.